Today took a walk to the Harlem River Park.
According to the park website:
The park restores the community's historic access to the Harlem River waterfront by providing pedestrian access ways over the Harlem River Drive at 135th Street and Madison Avenue, 139th Street and Fifth Avenue, and 142nd Street and Fifth Avenue. Through a partnership with the Harlem River Park Task Force , the park is at the forefront of community engagement and innovative design.
The park offers some nice views of the river, the Bronx and various pieces of infrastructure, including the Harlem River Lift Bridge.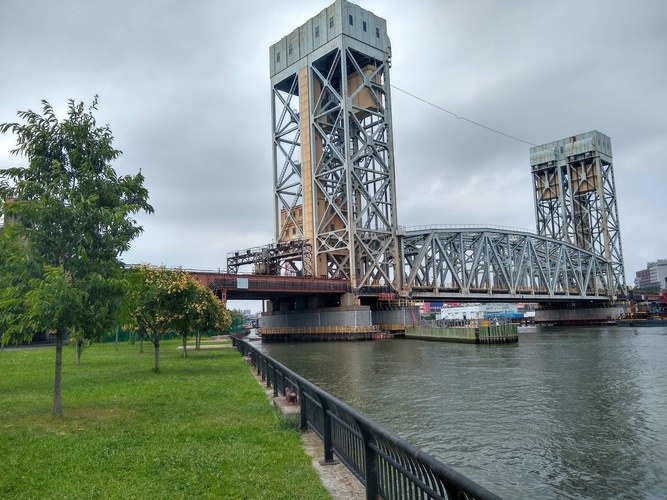 But the park feel pretty underused, likely because it's so hard to get to. The aforementioned pedestrian access at 135th St., for example, is narrow, dark and grim, and today was filled with piles of asphalt and trash that looked like they'd been there a while: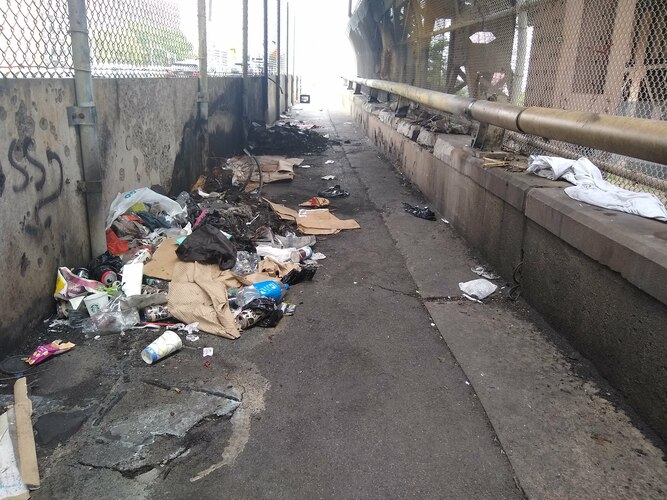 It's nice that New York is working on expanding and improving this park. Riverside parks can be my favorite parts of cities, and in dense, crazy Manhattan it feels especially important to have these outdoor places by the water. Hopefully park plans include not just making the park nicer, but also making it easier to get to.